HISTORY BEHIND THE TEE
Celebrating the 30th Anniversay
Introducing the Limited Edition Toronto Blue Jays Back-to-Back Tee, the ultimate addition for any true Blue Jays fan! This shirt features a bold graphic of the team's back-to-back World Series™ championship wins in 1992 and 1993, making it a must-have for any die-hard fan of the team. Made from 100% high-quality cotton, this tee is comfortable to wear, breathable, and soft to the touch.
The design of this shirt is truly unique, featuring a bold, bright, and vibrant graphic that showcases the team's accomplishments. The colours are vibrant and eye-catching, making it easy to show off your Blue Jays pride wherever you go. The 1992 and 1993 World Series™ victory design is the perfect way to pay homage to those unforgettable years of Blue Jays history.
Whether you're wearing it to a game, to the gym, or just running errands around town, this Limited Edition tee is a great way to show your support for the Blue Jays. It's an exclusive item that will set you apart from the rest of the crowd, making it a great conversation starter. Get your hands on this exclusive shirt before they're all gone!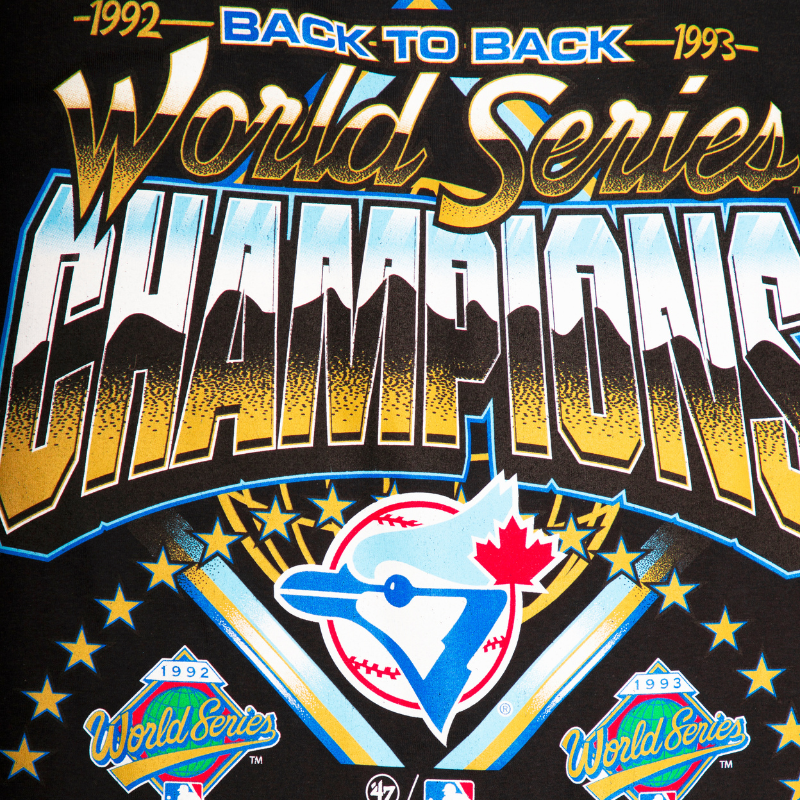 Pair large text with an image to tell a story, explain a detail about your product, or describe a new promotion.